Luminous and natural makeup, skincare-infused.
La Crique is a new-gen hybrid makeup brand that combines skincare and color, using simple and intuitive gestures. The brand's characteristics and colors are inspired by the South of France and Marseille.
Natural, vegan-friendly and skincare-infused
The brand is an ambassador of vegan formulas that include a minimum of 98% ingredients of natural origin, and are infused with active skincare ingredients. These active ingredients are emblematic of Marseille area: vitamin C from citrus, calendula flower and prickly pear.
La Crique makeup is all about light. Inspired by the mineral shades of a natural cove and the urban nuances of the city, the colors are radiant and natural.
More details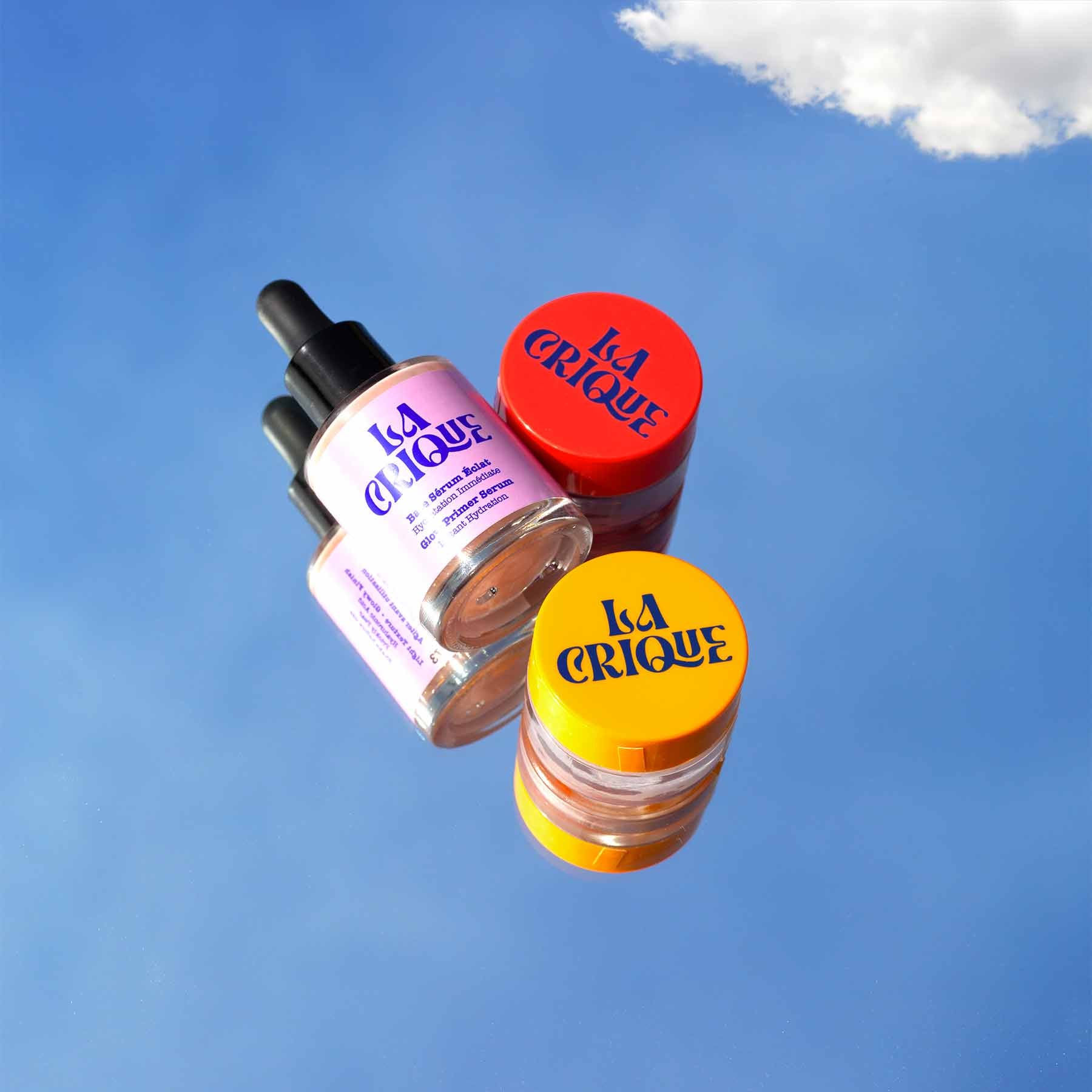 A minimized impact
In an effort to reduce waste, the products are contained in recyclable glass with no outer packaging. The products being manufactured in France, we prioritize relatively short transportation.
A radiant and pop universe
La Crique has made it its mission to promote the many faces of South of France through a radiant and inclusive communication. Color is at the heart of the brand's DNA!
Follow us
Choose clean make-up for a beautiful glowing skin.